The articles section of the IR platform allows you to navigate individual piece of content, and then 'pitch' the opinion maker who wrote it.
Articles are pulled into the platform based on the campaigns that you set up, according to the targeting you set up for that campaign. New articles are added to the platform approximately every 20 minutes.
Did you set up a campaign on "Cybersecurity" with keywords like "cybersecurity" and "hacking"? You will see in your articles tab a number of articles related to that campaign.
Did you set up another campaign on "Privacy" with keywords related to "privacy" and "data privacy"? Then your list of articles will be articles that are related to both of those campaigns.
In this way, your list of articles is a list of articles that is relevant to you - it is not intended to be an enormous list of all articles of the day on all topics, but rather a limited selection of relevant articles that matter to you and your company.
To learn more about how articles are scored, visit the How Articles are Scored section of this documentation.
Viewing a Specific Article
To view a specific article, click its title from the article list view.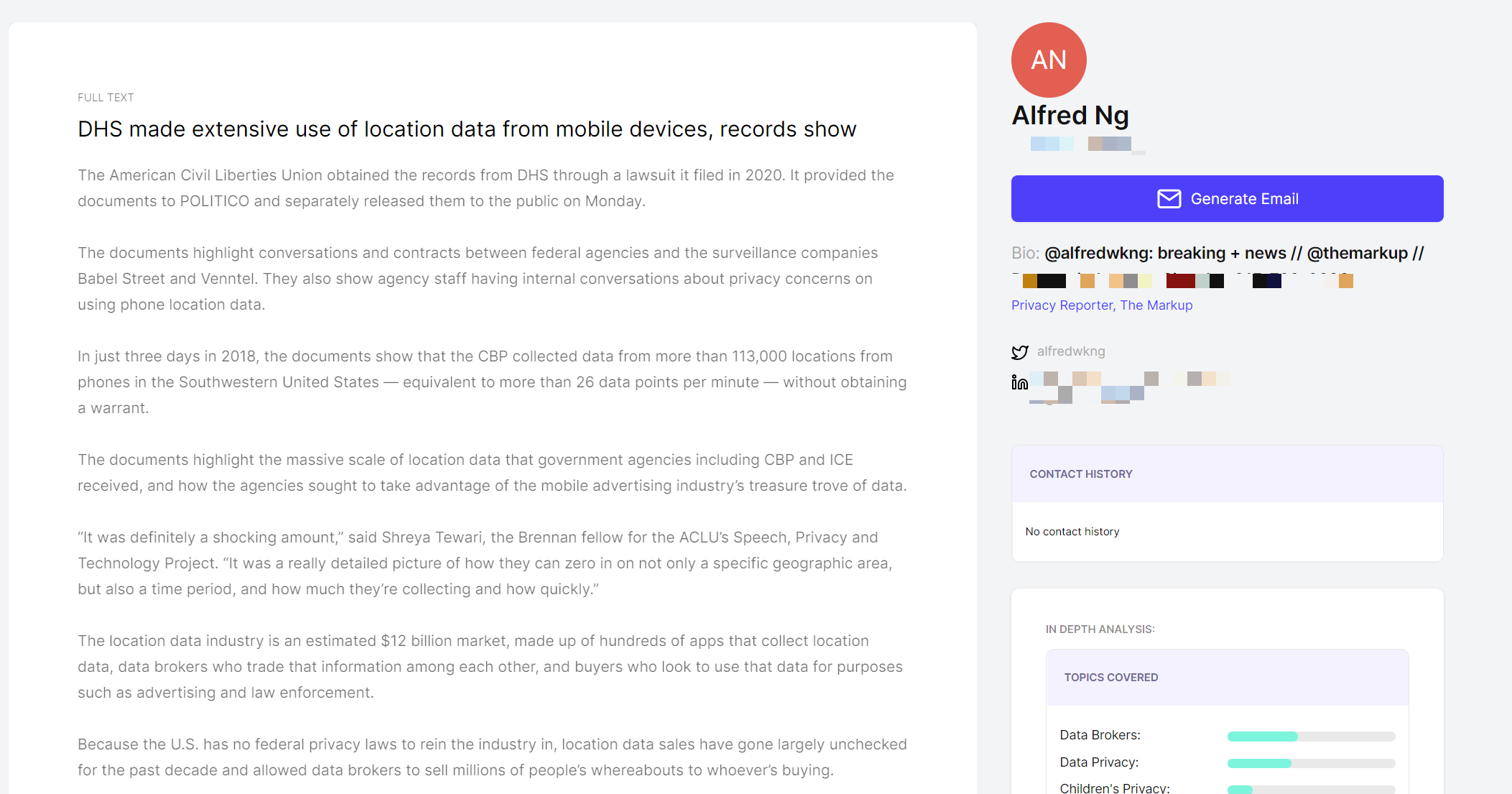 Here, you can see the full text of the article, as well as analytics about the article AND journalist on the right-hand side, including:
Journalist contact information.

Journalist contact history

Score of the article for each of the campaigns that you set up.
Note: If you have questions or need help, please contact support@intelligentrelations.com