There are times when you look at your 'ready to send' folder and see that old talking points and messaging are still being used.
The emails were originally generated BEFORE the messaging was updated, but a simple fix is available.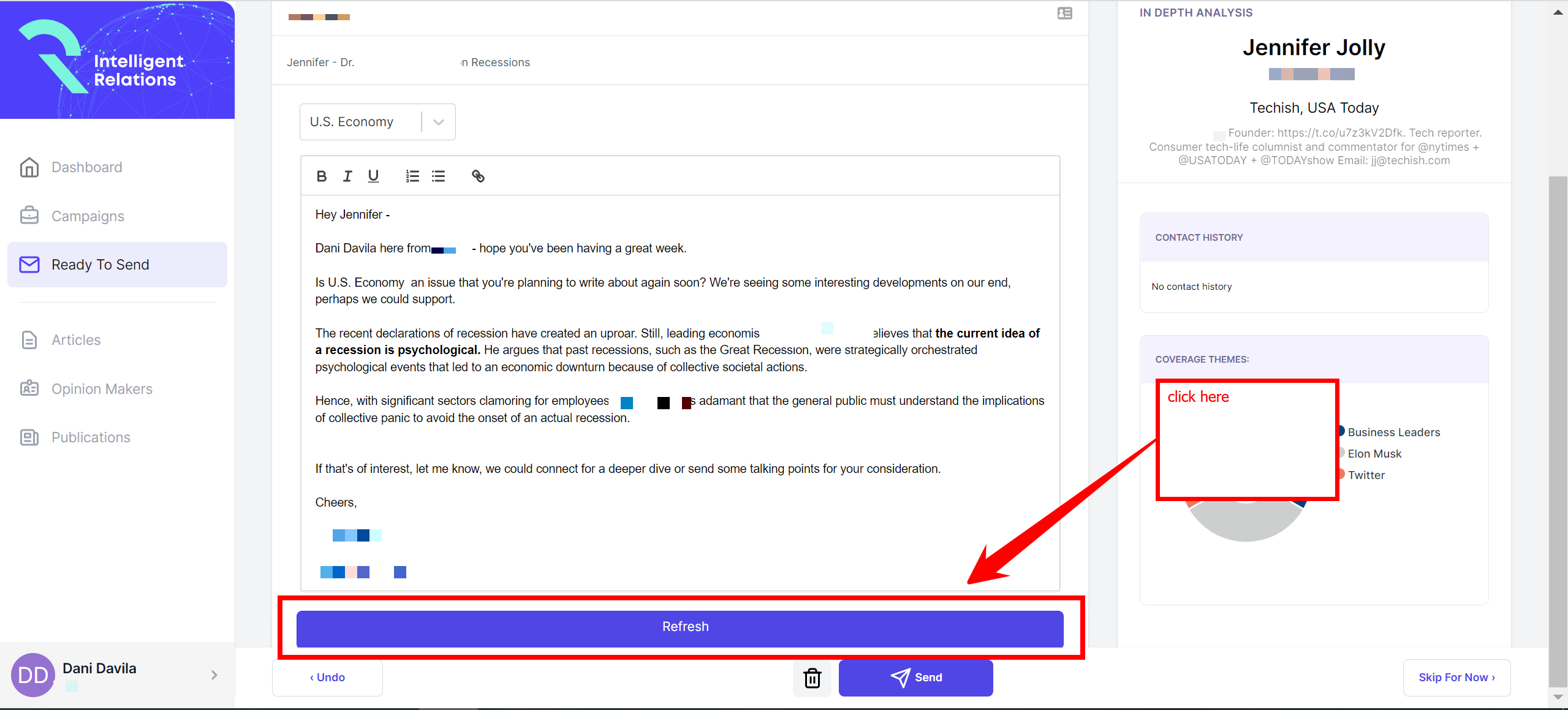 If you click the 'refresh' button underneath the body of the email, the email will re-generate with the proper messaging.