Publications in the IR platform are groupings of content that you can navigate to find articles and opinion makers.
Viewing and Ranking Publications:
Publications can be ranked by Score (the sum of the score of all the articles published in that publication, based on the campaigns you have set up) or by MAU (Monthly Average Users / Monthly readership). By default, more prolific publications generally score higher than publications that publish less frequently because they will publish more content on the themes that matter to you.
You can see these things in a given publication: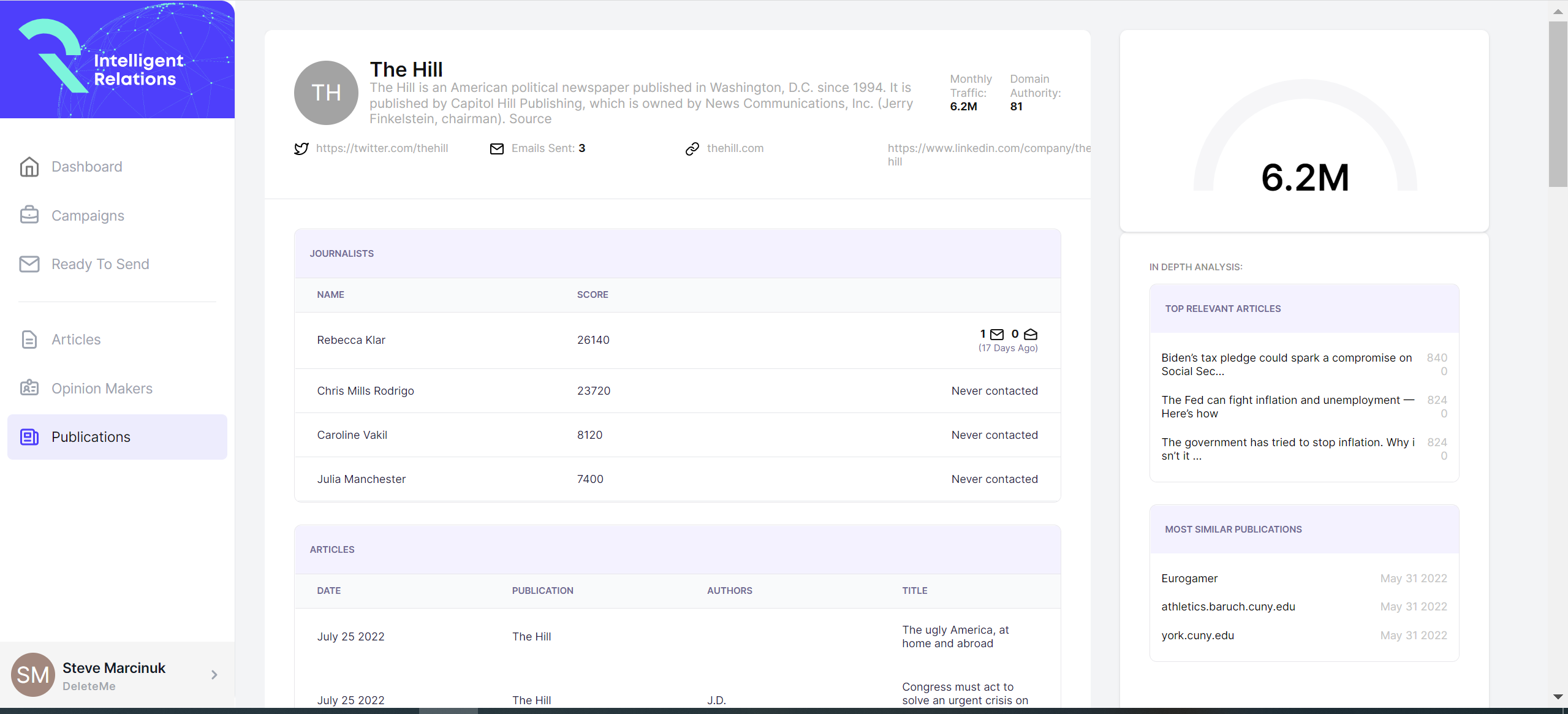 Journalists:A list of the opinion makers that are most relevant to your company, based on the campaigns that you've set up. You can also see your contact history with these people.

Top Articles: The most relevant published articles in this publication, based on your campaign scoring.

Contact History with all the opinion makers at this publication.
As well as a number of other metrics to help you understand the publication and journalists who work there.
Note: If you have questions or need help, please contact support@intelligentrelations.com